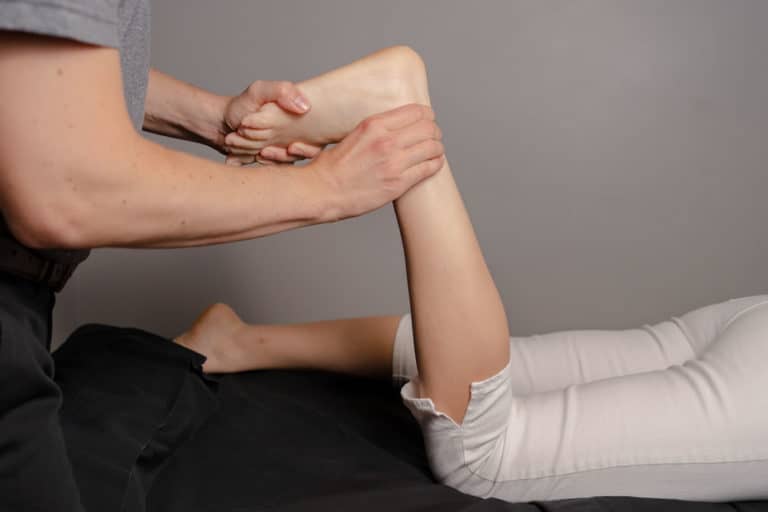 Get Out Of Pain And Solve Your Stiffness Problems At Our Brantford Physiotherapy Clinic

Do you want to stay active and mobile?

Our Physiotherapists work with you one-to-one to help you live free from painkillers and keep you out of the doctor's office. Whether you have been injured recently or suffered from chronic pain for a long time, let us help you get active again and stop the pain interfering with your life.
Book a free call with us to find out how physiotherapy can change your life.
Our Physiotherapists Help You Get on

The Road to Recovery
If you suffer from any of the following conditions, our Brantford Physiotherapy clinic can help:
Arthritis

Headaches

Golfers Elbow

Rotator Cuff Injury

Whiplash

Ankle and Foot Pain
Neck Pain

Concussion

Sprains and Strains

TMJ Dysfunction
Frozen Shoulder

Repetitive Strain injury

Motor Vehicle Accident Injuries

Carpal Tunnel Syndrome

Tendinitis

Post-Surgical Rehab
Our Brantford Pain Relief clinic offers the following services to help you:
Acupuncture
Acupuncture is an effective method of pain relief that uses sterile needles inserted into specific parts of the body. It helps reduce inflammation allowing the area of pain to heal quicker.
Cupping
Cupping is a technique used to increase blood flow by placing cups on the body that create suction. This method of treatment helps relax tense muscles and relieve pain.
Ultrasound
Ultrasound Therapy is a standard modality used by physiotherapists to help relieve pain and treat muscle injuries. It works by sending sound waves that vibrate the injured tissue. Ultrasound waves help ease pain by increasing blood flow, reducing swelling, and gently massaging the damaged tissue. It is very safe, and we can use it on any body part.
TENS
A TENS machine is a device that emits a low voltage electric current that is helpful for pain relief. It stimulates the nerves of the affected area and causes your body to release pain-relieving biochemicals called endorphins. It is very safe and can be used to treat acute or chronic pain.
IFC
Interferential Current (IFC) is another common modality physiotherapists use to assist with pain relief. It also uses electric currents to penetrate deep into the tissues under your skin. These electric currents help accelerate the healing process by reducing swelling and stimulating tissue healing.
Manual Therapy
Your Physiotherapist may use manual therapy during your treatment. This type of therapy is hands-on and can help with pain relief. Joints, muscles, tendons, and ligaments are worked on and manipulated to restore proper function and movement.
Surgical Rehabilitation
Surgical Rehabilitation is a common reason people seek physiotherapy. Our Physiotherapist has many years of hospital-based experience assisting patients who have recently undergone surgery. He uses many different types of treatments and exercises to help you recover and regain strength. In addition, we give educational advice to help you avoid re-injuring the joint as it heals. If you have recently had surgery or will be undergoing surgery in the future, be sure to consult with us so that you can make a full and speedy recovery.
Motor Vehicle Accident Injuries
Our team at Brant Wellness and Rehab assists you in healing from Motor Vehicle Accident injuries. We also help process your insurance claim so you can focus on recovering and getting back to doing what you love. Physiotherapy is often an integral part of healing from an injury. We help you get back on the road to recovery. We also have options for care that include Chiropractic and Massage Therapy. Rest assured, we work as a team to help you recover fast.